5 Tech accessories that got us through 2020
Time is running out, our 10% discount OFF with "EXTRA10" coupon code!
2020 has had its ups and downs, full of many unexpected surprises. Covid- 19 has made this year very different for sure. Having to adapt to new life routines like working from home or social distancing. Well, we look forward to a much more social 2021. For now, let's review those favorite mobile accessories that helped us a bit in this stay-at-home year.
Due to the pandemic, many people have had to work from home. Useful gadgets such as the Agoz Phone holder keep us hands-free while doing work. Trying to get more than one thing finished at a time? Whether you have to answer a work call or just trying to reach out to friends, you can do it all at once. The amazing hand-free feature can allow you to multitask and enjoy long video calls. Much more to do with fewer things to use. The Desk Phone Stand has two clamps: one is to attach to your desk/surface, and one is to attach to your device. Both clamps are built with a soft interior lining that's crafted anti-slip and anti-shock materials. This ensures that your device and the surface used with the desk holder are not scratched or damaged by the Holder. There was no need to be disconnected from friends this year.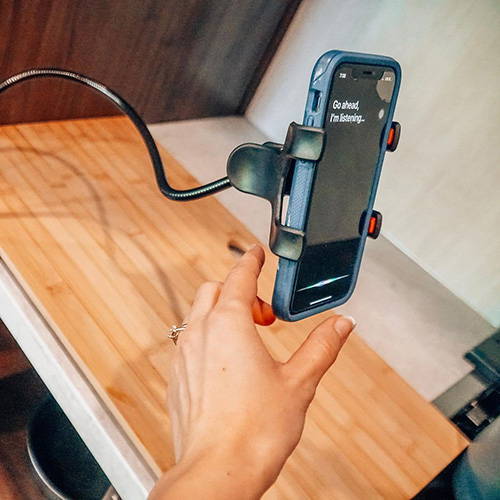 This pandemic has made it more complicated to hit the gym or travel. Flights being canceled and the fear of contamination was occurring all over. The Agoz Rotatable Bike Phone Holder was the perfect companion for those long bike rides. Even though many of us could not travel this year, we found new hobbies. Going on bike rides has allowed many to enjoy the beauty of nature and capture amazing family memories. Agoz bike silicone holder allows you to place your device on your bike without it falling or breaking. The amazing resistance of this holder prevents your phone from dropping with any bump. You can now keep in touch with friends and family while you ride and go on fun adventures. Using a smartphone bike mount is the safest and easiest way to have access to your mobile device during rides. There's no need to leave your phone behind. Now, let's kick up your kickstand and go for a ride!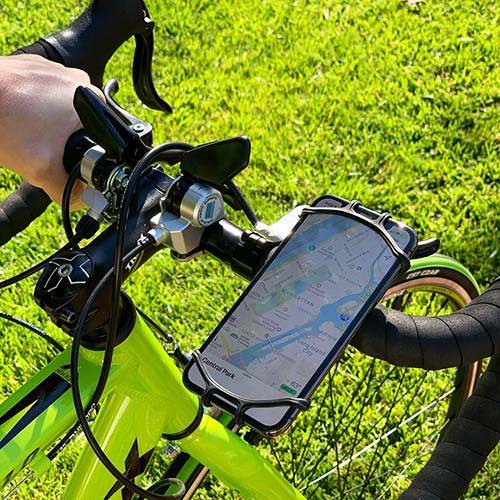 Going out shopping can now be even harder with the masks, hand sanitizer, and gloves on the whole time. The two double-stitched pockets perfectly fit your phone, sunglasses, wallet, and other small daily essentials you bring with you everywhere. It's also made of water-resistant nylon, so you don't have to worry about stains. No more having to struggle to find things in your big purse with the difficulty of a mask on your face. Placing your purses on the carts when you had an Agoz crossbody bag to prevent unhealthy germs to go into your body. The Crossbody bag made shopping easier! No more heavy purses to carry, have the things you need with you at all times.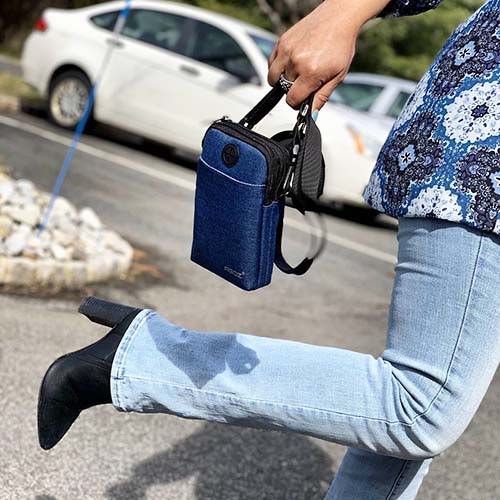 The Agoz TWS wireless headsets allow you to make calls from your device without even having to hold your phone in hand. You can now make the call you want without all the germs going on to your device. We have to keep in mind that our devices are 90% of the time at our reach. We need our devices to enjoy calls with family and friends without wires in the way. With COVID-19, this year working at home was a bit more challenging. Agoz headsets have made your stay-at-home time this year more comfortable. Just connect your headsets to your device's Bluetooth and have access to easy phone calls and chats. Think about the immediate work calls you might get. No more having to wait to untangle your headphones, just put them on and enjoy!
This year our most presenced place is at home. Not being able to go out very much and trying to always stay safe. After getting work done we enjoy free time at home.
Loving some video games in your free time? Agoz 90-degree cable is the best cable for gaming. Your phone is about to die and you are in the middle of a round? The Agoz Right Angle cable is the perfect charging solution for you. AgozTech designed this L-Shaped cable to enhance your mobile gaming experience. Just connect the cable to your device and have fun!
We can all agree this year was unique, making history forever. AgozTech team has continued designing some tech accessories to bring some comfort to your digital lifestyle, and we can't wait to show you all the new cool stuff we have for you in 2021. So here's to a more normal new year!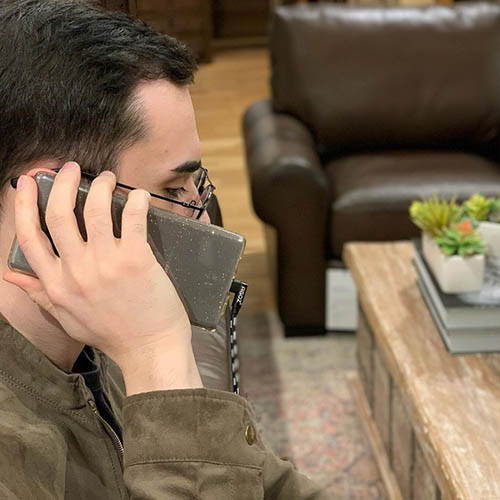 Enter your email and receive 10% off your first order.
---