Best Cell Phone Car Mounts in 2020
Time is running out, 10% discount OFF with "OFF10" coupon code!
Driving with your GPS Just Got Easier.
We've all been there: You're driving, you need directions, but there isn't anywhere to put your phone to see your GPS. What do you do? Risk your life and look at your phone? Or get lost?
Cell Phone Car Mounts are your simple solution. Car Mounts easily attach to your dashboard or windshield and securely hold your phone in place while you're driving. This way, you can see your navigation system while you're driving and not be distracted.
There are many different Cell Phone Car Mounts, so before purchasing one, know what your options are.
What different types of Cell Phone Car Mount are there?
The two most popular types of car mounts are Windshield Car Mounts and Magnetic Car Mounts. Both Mounts will securely hold your device at eye-level while you're driving. However, there are many different kinds of Cell Phone Car Mounts out there. Agoz sells two different kinds: A 360 Windshield Car Mount, and a Magnetic Air Vent Cell Phone Mount.
What is the Agoz 360 Windshield Car Mount?  
The Agoz 360 Windshield Car Mount is our most popular Car Phone Holder. It features three parts: The Heavy-Duty Suction Cup, the Phone Clamp, and the Holder structure. The Clamp is secured to the Holder structure by a 360 Dial Lock, which allows you to adjust the Windshield Car Mount however you'd like.
Is the Agoz 360 Windshield Car Phone Holder Safe to Use with My Device?
Yes, all Agoz products are safe for all devices. All parts in the 360 Windshield Car Phone Holder are crafted with durability, security, and accessibility in mind. The Clamp that comes with the Agoz 360 Windshield Car features a soft, interior lining, which will hold your phone in place securely without scratching or damaging it. The Heavy-Duty Suction Cup on the Windshield Phone Holder is crafted with the stickiest materials that can cling to any surface inside of your car.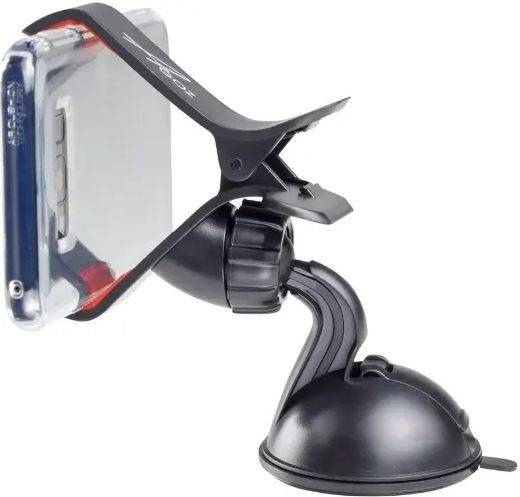 How do I get my phone holder to stick to my dashboard?
Installing the Agoz 360 Windshield Car Mount is simple. First, find the surface you'd like to put your Car Mount Holder on. Clean the surface before attaching the Car Mount. Peel the seal off of the Heavy-Duty Suction Cup, and place it wherever you desire on your dashboard or windshield.
How can I make the suction cup on my Car Phone Holder sticky again?
If the suction cup on your Car Mount is losing its' sticky-ness, there are a few simple steps you can take. First, clean the surface where you're sticking the suction cup and clean the suction cup itself. The suction cup works best when it's sticking to a clean surface.
If cleaning both surfaces fails, rinse the suction cup under warm water. Do not use soap or dishwasher liquid to wash; just rinse it with water. This softens the cup and allows it to stick better.
(Source: https://www.hunker.com/12247482/how-to-make-suction-cups-stick-better)
What is a Magnetic Car Mount?
A Magnetic Car Mount is another way to secure your phone while you're driving. There are different kinds of Magnetic Car Mounts, but all of them hold your device by a magnetic pull. Magnetic Car Mounts are typically easy to install and are smaller than Car Mount Holders with a suction cup.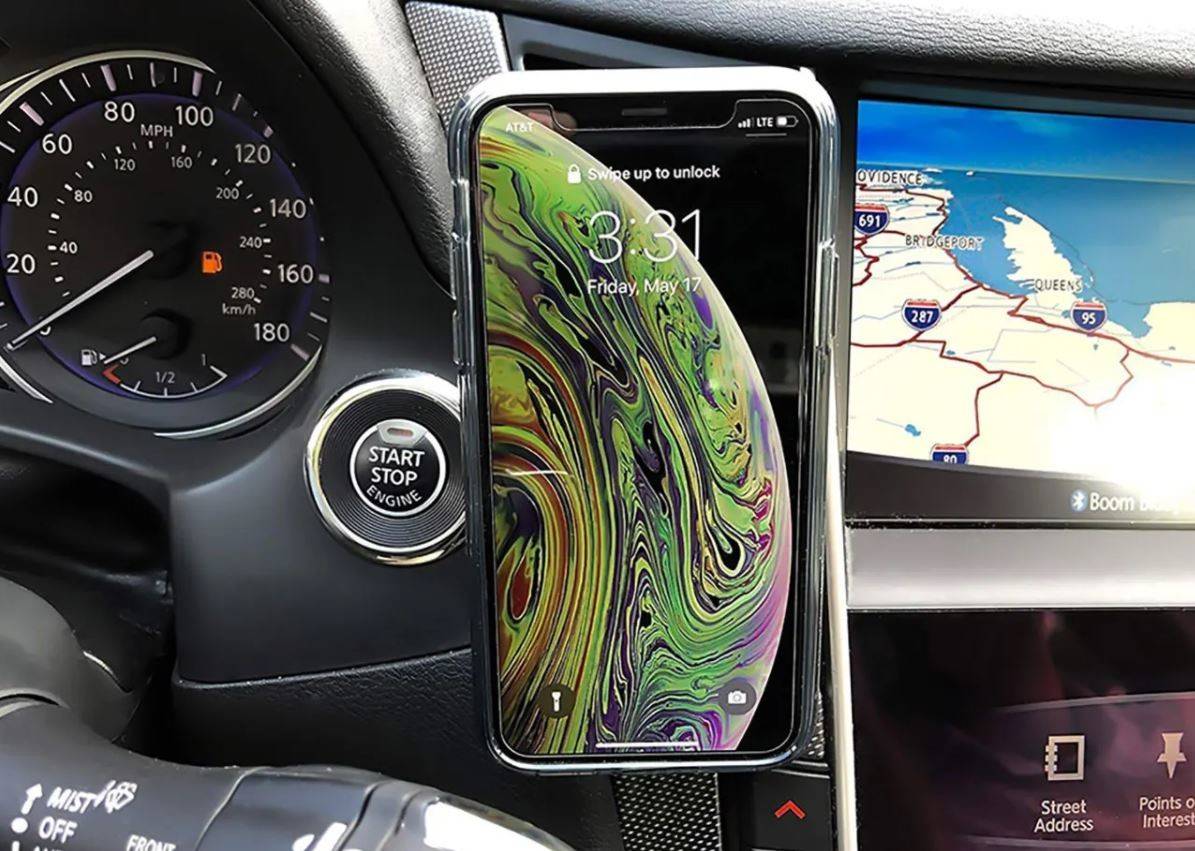 What is the Agoz Magnetic Air Vent Car Mount?
The Agoz Magnetic Air Vent Car Mount is our Magnetic Car Mount that secures to the air vent in your vehicle. It is small in size, but don't let it fool you: it can securely hold your device. The Agoz Magnetic Car Mount is strong, durable, and reliable. It is built with six of the most powerful magnets available to commercial retailers (permanent neodymium magnets). You can adjust the Holder to the perfect angle for your viewing needs.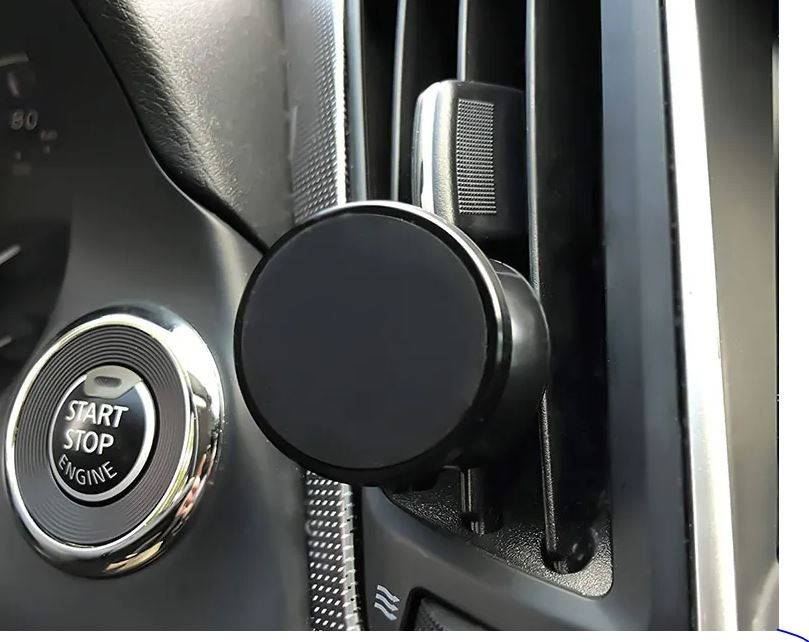 Are Magnets/Magnetic Car Mounts Bad for Your Phone?
Magnetic car mounts are completely safe to use with your device. Older electronics, such as televisions, videotapes, and floppy disks can be highly affected by a magnet and should never be placed near one. However, cell phones now are built differently and do not rely on a magnetic field to function. Therefore, the magnets used in car mounts won't affect your phone in any way.
(Source: https://www.apexmagnets.com/news-how-tos/magnetic-phone-mounts-safe-smartphone/)
Will a Magnet Affect My Cell Phone Battery?
Nope! It will have no effect on the battery life of your device. However, Navigation apps need a lot of energy to function and are known to use a lot of your phone's battery. Please keep this in mind when using a Magnetic Car Mount.
Where is the best place to put a phone holder in your car?
Your Cell Phone Holder can be placed anywhere in your car, but they are commonly placed on your car's dashboard or windshield. If you are using a Cell Phone Holder for navigation purposes, it's important you can see your phone and the road at the same time. This is why Cell Phone Holders are typically placed on the inside windshield or dashboard directly on the left or right side of the driver.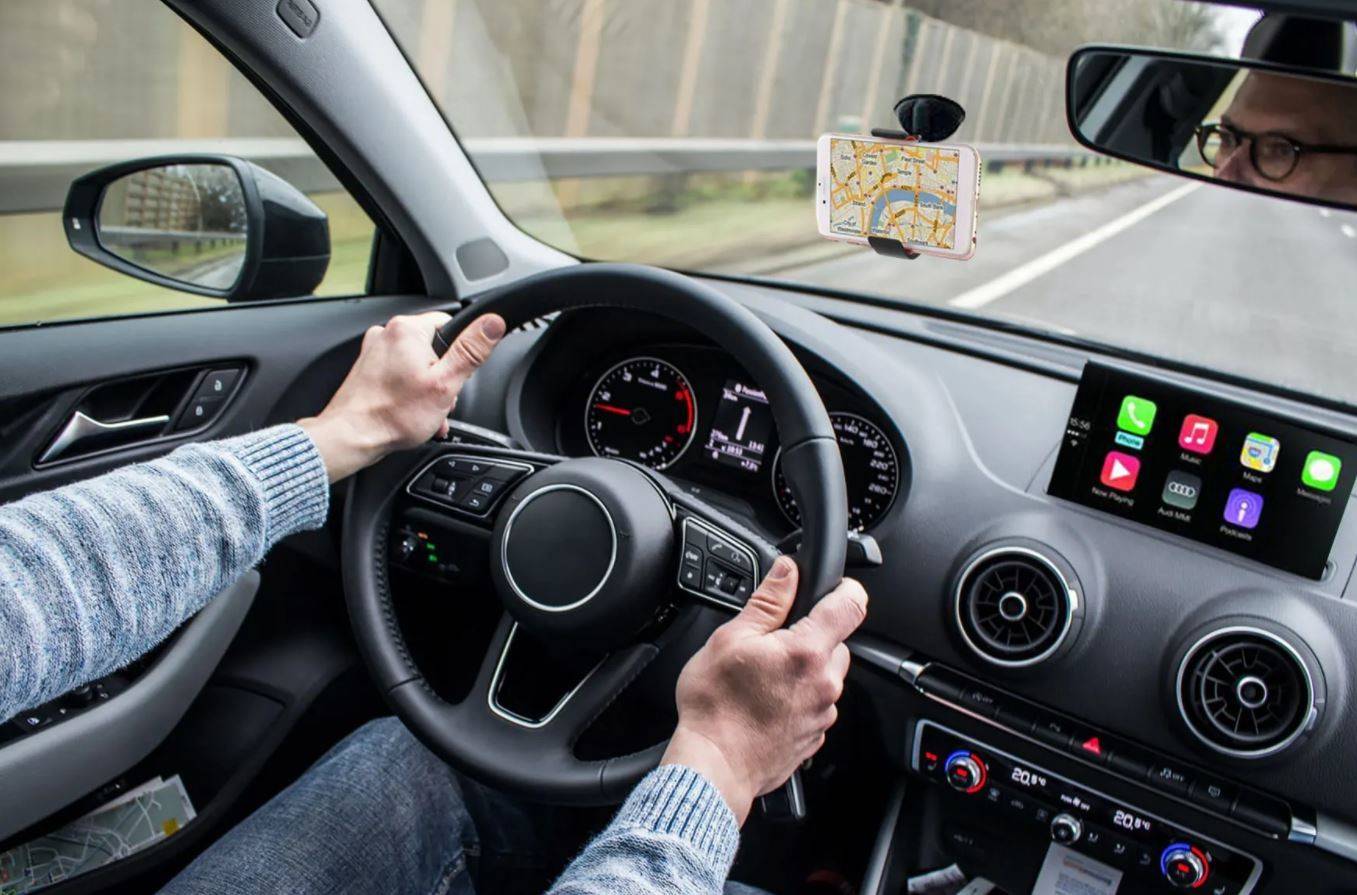 If you don't need your phone for navigation purposes, you can even put the Phone Holder in your car's cup holder. This allows the driver to view the GPS without having to block any sports on your windshield.
Some Magnetic Holders are built to use with your car's air vent, like the Agoz Magnetic Cell Phone Air Vent holder. You will not be able to place this device anywhere else but your air vent. Be sure to look at the specifications of a Phone Holder before committing and buying one.      
Overall, Cell Phone Car Mounts are a great tool to use in your car. Car Mounts allow you to view your phone at eye level while you're on the road, so you can monitor your navigation system with ease. Whether you'd like to secure your phone to your dashboard or to your car's air vent, Agoz has reliable, 360 solutions to fit your needs.
Enter your email and receive 10% off your first order.
---