○ All domestic orders are Free Shipping.
○ All orders are shipped via USPS First Class Service. Orders usually arrive within 3-4 days.
○ 30-Day Easy Return.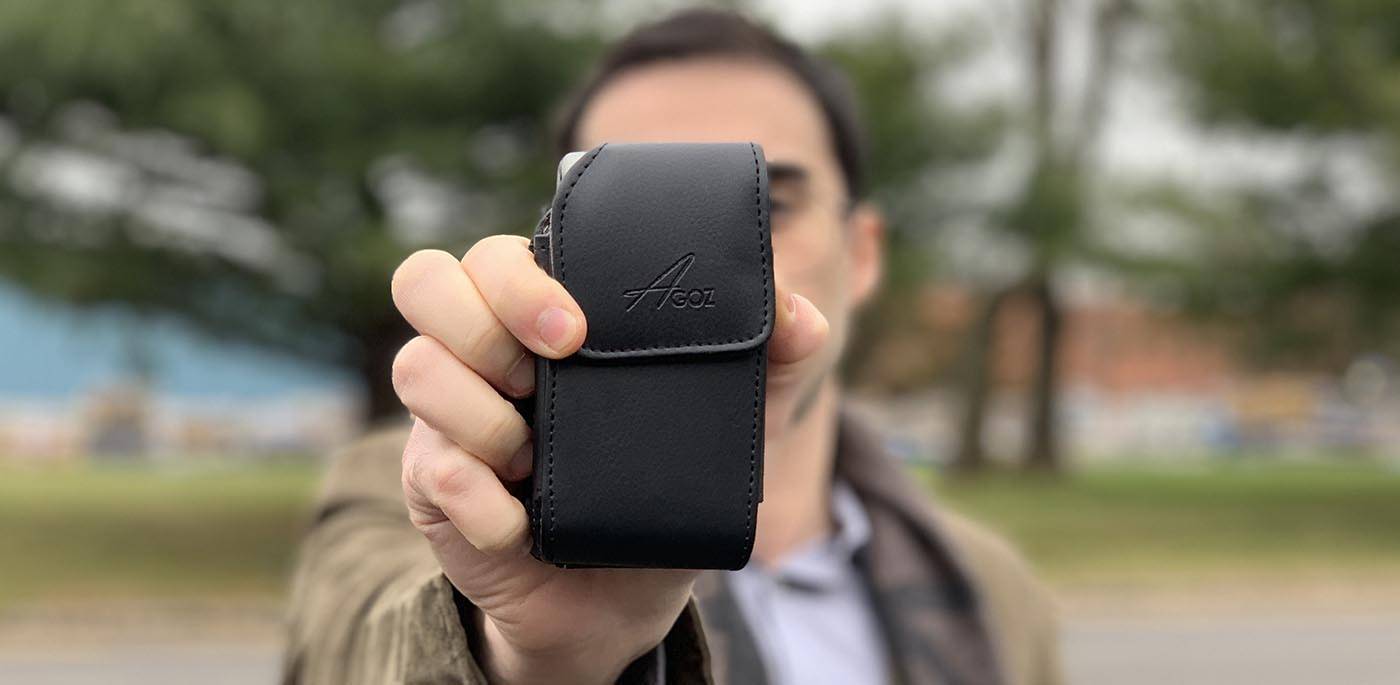 About the Leather Kyocera DuraXA Equip Case with Swivel Belt Clip

Protect your Kyocera DuraXA Equip flip phone from accidental damage with the Agoz Kyocera DuraXA Equip Case. This flip phone case is made using premium black leather with a rotating metal belt clip. You'll never misplace your flip phone again with our fitted leather flip phone case.
The Kyocera DuraXA Equip's design ensures your flip phone is kept safe and sound on your hip. It's easy to place your phone into the case due to its ergonomic design. There are cut-outs for ports and buttons which mean you'll never need to take your phone out of your case if you don't want to.
The heavy duty swivel belt clip can be positioned in any way you want - securing your flip phone safely for all activities. You can place it vertically for easy access or conceal it under your top by laying it horizontally. This is highly suitable for professionals who are always on the go such as engineers, architect, construction workers, military, and law enforcement officers.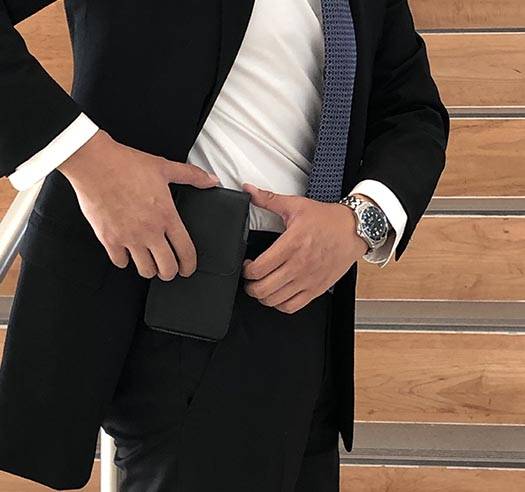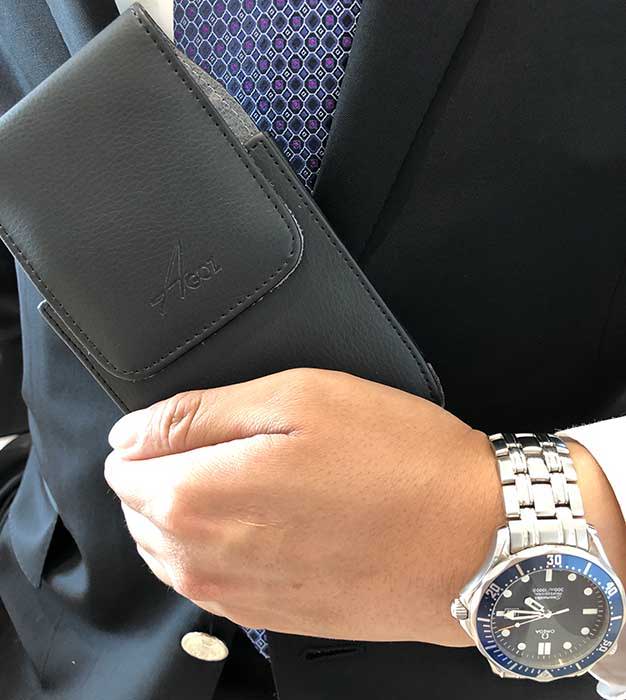 ---
Durable, double stitched, sturdy premium leather exterior cover with scratch-proof interior. Leather wrapped belt clip and belt loops secure the phone pouch at your side. The magnetic hook and loop closure firmly keep your phone in place preventing it from falling out.

---
Main compartment houses your phone inside scratch-proof felt lined pouch.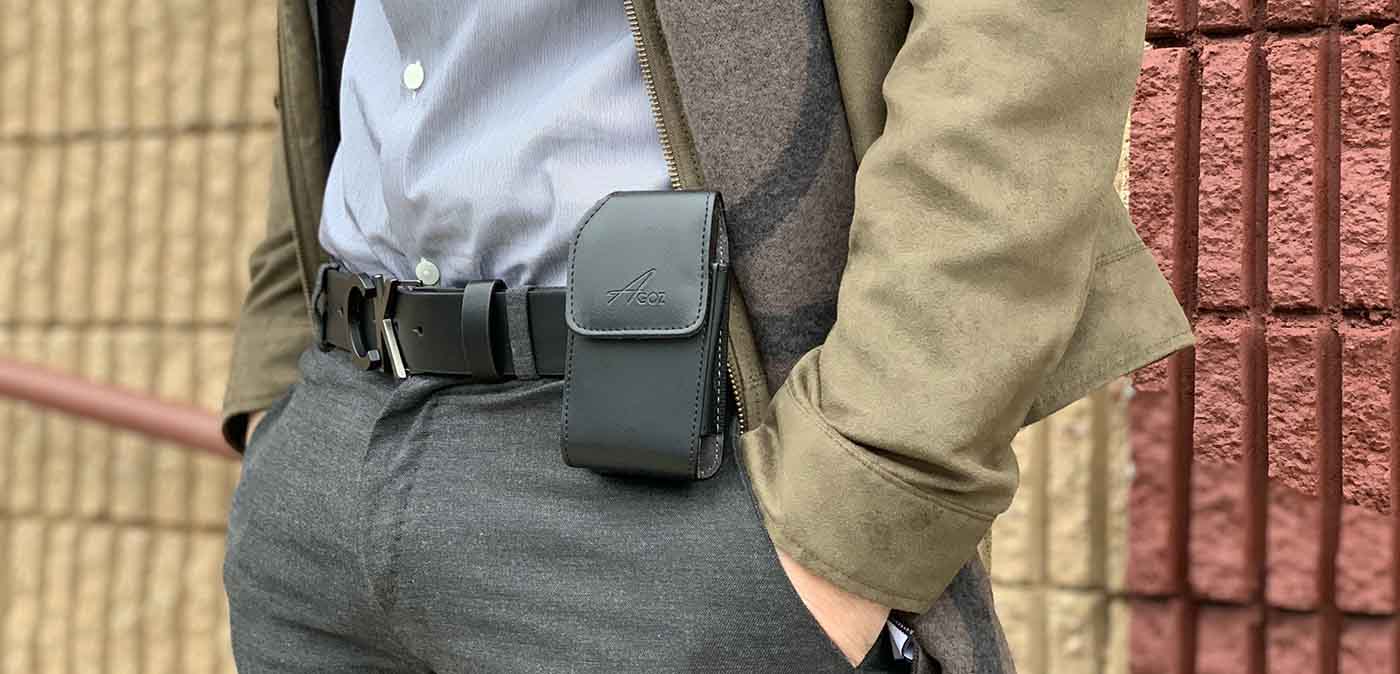 All domestic orders are shipped free of charge.
All orders are shipped via USPS First Class service. Orders usually arrive within 3-4 business days.
If you are not totally satisfied with your order, and the item is in unused condition with original packaging still intact, the item(s) can be returned for free within 30 days of the shipping date.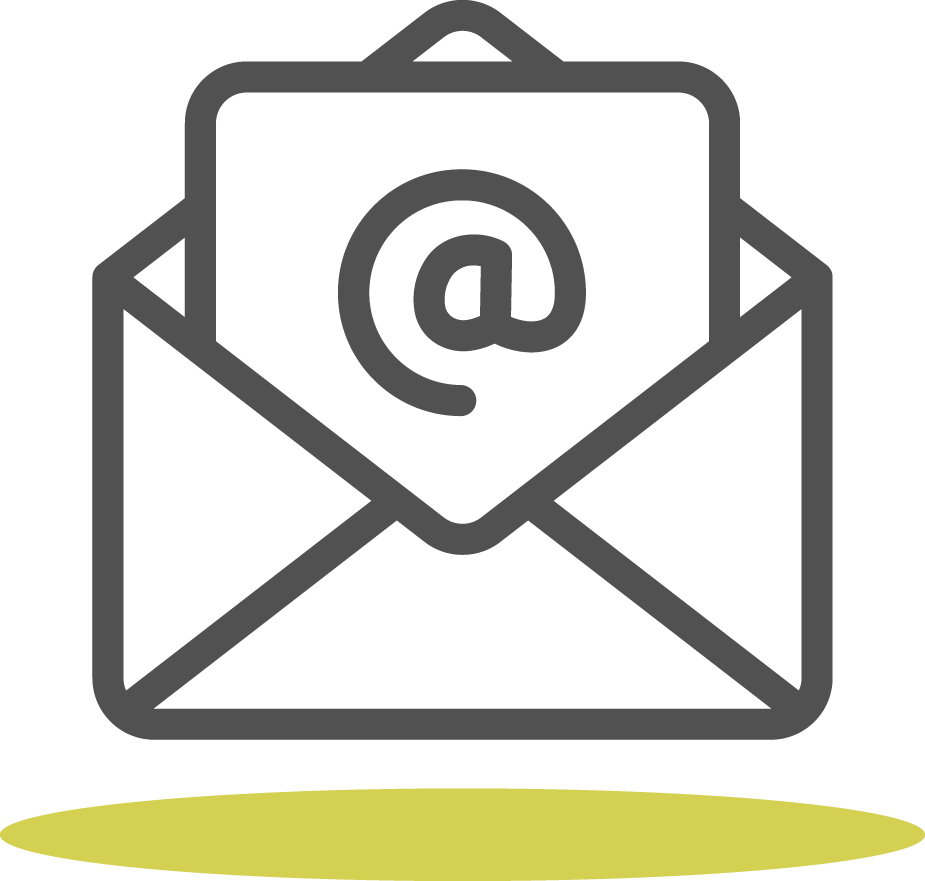 Subscribe to Our
Newsletter
Get exclusive offers. Take advantage of exclusive deals by subscribing to newsletter.