Protecting Your Phone is Our #1 Priority
Time is running out, 10% discount OFF with "OFF10" coupon code!
Are you tired of shattered phone screens, losing your phone or having to repair, replace and retrieve important information after dropping your phone? If you answered yes to any of the above, you should consider getting a protective holster case for your phone.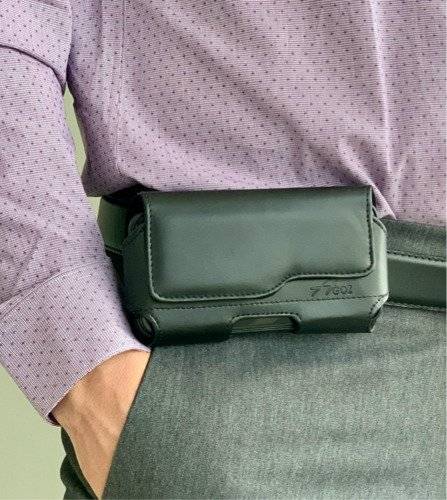 In the hustle and bustle of modern life, there are so many important elements. Whether if it's work, school, family or social life, you find yourself with a busy and hectic schedule that seems nearly impossible to maintain. It is crucial to have something to help you schedule and plan things to make your life run smoother. These days one of the most important device you can use to help with your life is a smartphone. If you already have one, then you know how important they are.
This brings me to my next point. If your smartphone is the most important device in your life, then wouldn't that make a protective case for your smartphone the second most important thing in your life? Luckily for you, Agoztech has you covered. A durable phone case is in some ways a form of phone insurance with style.
Here are some of our best-selling smartphone holster cases:
AGOZ PH02 and PH09 Canvas Cases
For the rough outdoorsy type, we have our PH02 and PH09 Rugged Vertical Canvas Phone Holster Cases. Both the Agoz PH02 and Agoz PH09 Rugged Vertical Canvas Phone Holster Cases are constructed of high-quality canvas with a soft anti-scratch interior. They also are equipped with a strong metal clip, belt loops that allow for vertical and horizontal wear, and sturdy Velcro closure. The PH09 comes with an additional front buckle for added security.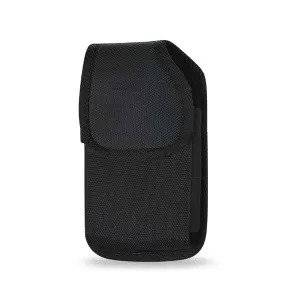 The Agoz PH02 and PH09 are very popular with industrial professionals such as construction workers, warehouse/inventory associates, emergency and first responders, and many others. These cases protect phones, RFID scanners, mobile computers, and other portable work devices against dirt and other elements while keeping the holster on their belt all day even with rigorous physical movement and activity. Our cases are even compatible with other popular protective covers such as OtterBox to provide multiple layers of protection.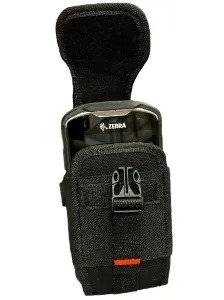 AGOZ HP102, HP115 and HP500 Leather Cases
If you are looking for something sleek to wear to the office or go out on the town for the night, we highly recommend our Agoz HP102, Agoz HP115, and HP500, Horizontal Leather Phone Holster Cases. These stylish cases are made with premium quality leather, soft plush anti-scratch interior, belt clip, belt loops, and smooth magnetic closure. The HP115 comes with a stylish easy to access Z-lid while the HP500 has additional compartments for currency, personal identification, and credit cards. Each of these phone holster cases will make you the talk of the town!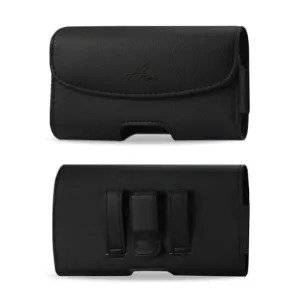 You never have to worry about getting dings and scratches, cracking your screen, or even losing your phone with AgozTech's complete line of phone holster cases. Each case is tested under strict quality guidelines ensuring you the best quality case holster for your phone. Entrust your phone with AgozTech!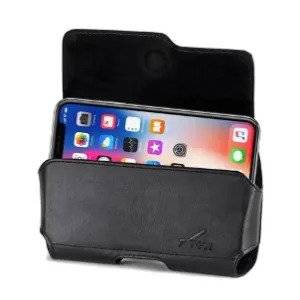 The best part about the Agoz Crossbody is how versatile it is. It can truly match any outfit! You can throw it over your shoulder if you're running late for work or if you're going out for a walk with your dog. Either way, be assured that the Agoz Crossbody will look great no matter what.
Being handsfree while out running errands can completely change the game for you. You'll have more control over the shopping cart and the kids, and you can take a breath knowing that your precious belongings are right by your side. Also, you're keeping germs away by not letting the Agoz Crossbody touch your shopping cart! You can adjust the strap to be however long or tight you'd like to ease your mind further about pick pocketers.
Enter your email and receive 10% off your first order.
---